March 6th, 2022 - Getting The Store Ready For Summer by Colin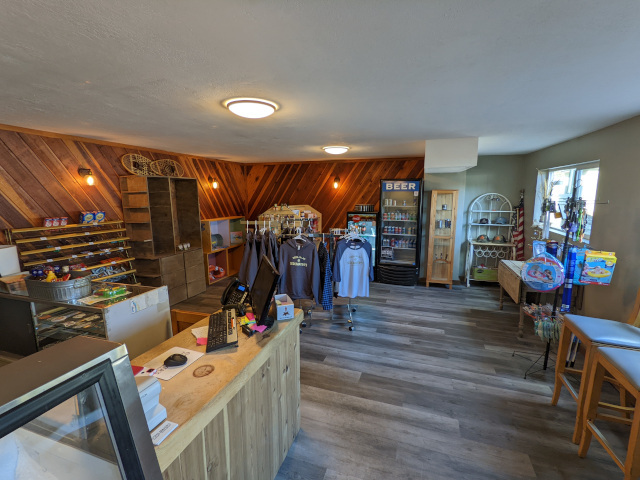 The store has finally received a much needed re-organising.
I rearranged the store and finally got the shelves secured into the unit that was originally going to be a wardrobe in our house; that never happened because a tree fell on the house before the wardrobe was completed. I need some more wood to make the last four shelves, but with all the rain/snow I was unable to use my trailer because it had no fenders (wheel arches) and sprayed water and mud over everything.
Over the last few days I fabricated some fenders for the trailer, my second welding project. They came out really well, but when I went to put them on I had an issue, ...I was unable to get the old rusted lug nuts off the wheels. Thankfully it was no issue for Damon at North Idaho tires and Service up in town.
I plan to build a new counter for the store, but I also need wood for that. I should be purchasing that in the next few days though so hopefully the store will be finished sometime next week.
We also invested in a Cricut cutter machine. It lets us cut vinyl to whatever shape we want. There are a LOT of different types of vinyl, not just sticky ones, but also iron-on ones such as reflective, flocked (a kind of fuzzy texture), glow in the dark, glittery, foil, and so on. We've been having fun learning how to use it and have started making products for the store, and also signs and labels. I welded up four beer tap handles and then created labels for them using the cricket stuff. They came out pretty well also.