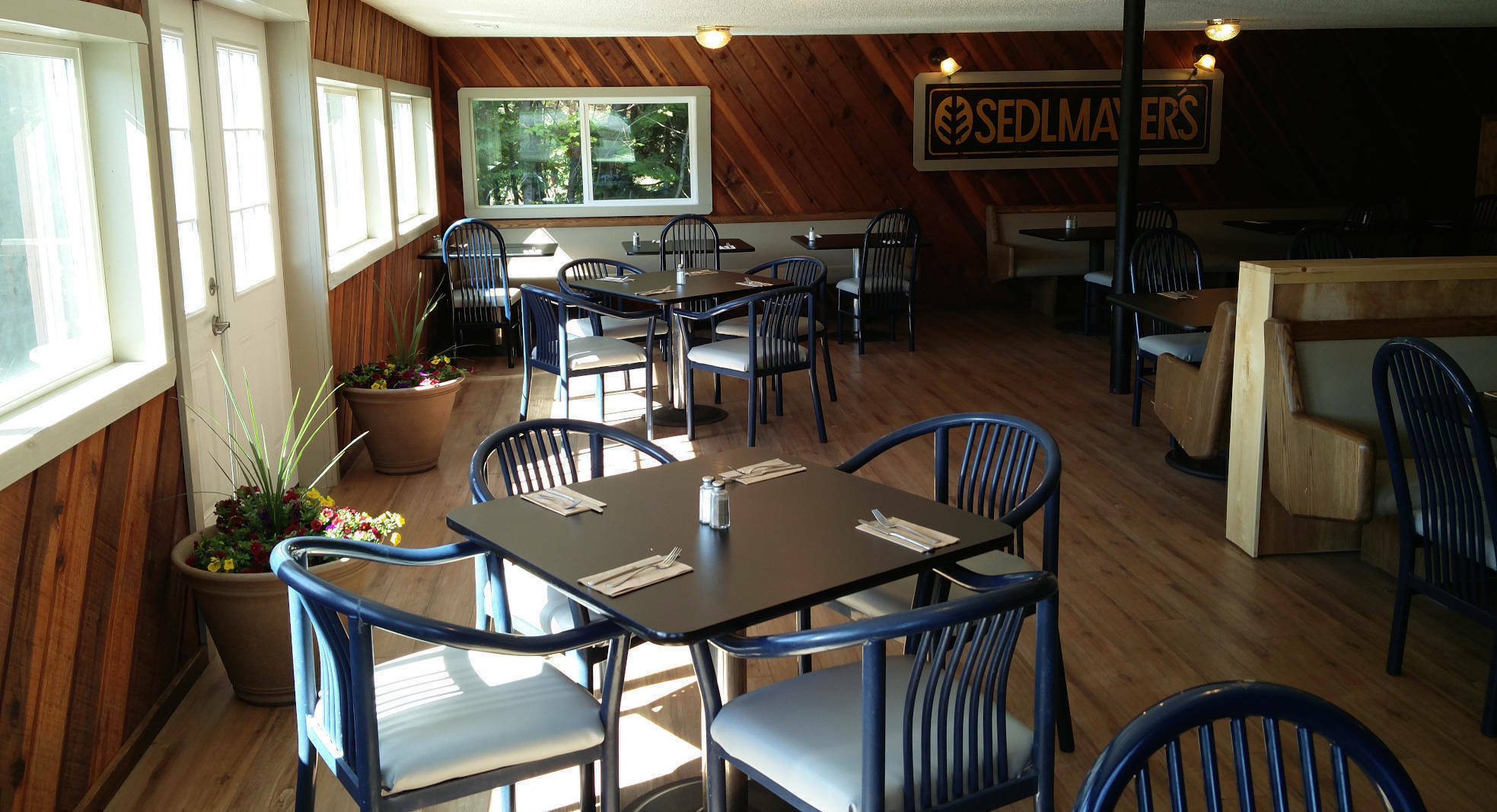 RESTAURANT
Relaxed Dining & Bar
Sedlmayer's Resort is more than just an RV destination, it's also the home of Sedlmayer's Restaurant; a popular place to eat with campers and locals alike thanks to it's splendid view of the lake, waterfront deck, friendly staff and it's good food.
Current Hours
Monday through Wednesday
Closed
Thursday & Friday
From 4pm to 8pm
Saturday & Sunday
From noon to 8pm
Menu
Lunch & Dinner Menu

Please check options and prices in the restaurant before ordering, as there may be discrepancies.
To make a table reservation, please call the restaurant on…
(208) 819-4370
Events
Valentine's Day Dinner
We will be open on Valentine's Day for a special dinner. You will be welcomed with a glass of champagne before you start your three course meal.
Reservations are recommended to ensure you get a table.
See the flyer for full details.
Monthly Pairing Meals
During the quiet season we host monthly pairing meals.
You'll enjoy a multi-course meal where each dish is paired with a different drink, usually all of a certain type, such as whiskey, beer, wine, cider, saki, etc, or sometimes we mix it up and pair a variety of drinks with a style of food.
Our next pairing meal will be on February 8th. It will be seven courses of fabulous British Fare such as Melton Mobray Pork Pies and Steak & Ale Pie with Mash, made by Mandi and our kitchen staff. Each course will be paired with a different British drink; there will be a variety of drink types, rather all the same type as we usaully do.
See the full menu and seat bookings.
Live Music
Live music has finished for 2022. We're booking acts for the summer of 2023 now.
7712 W Spirit Lake Road
Spirit Lake, ID 83869
+1 (208) 819-4370
Give us a call or send us an email, we endeavour to answer all enquiries within 24 hours.