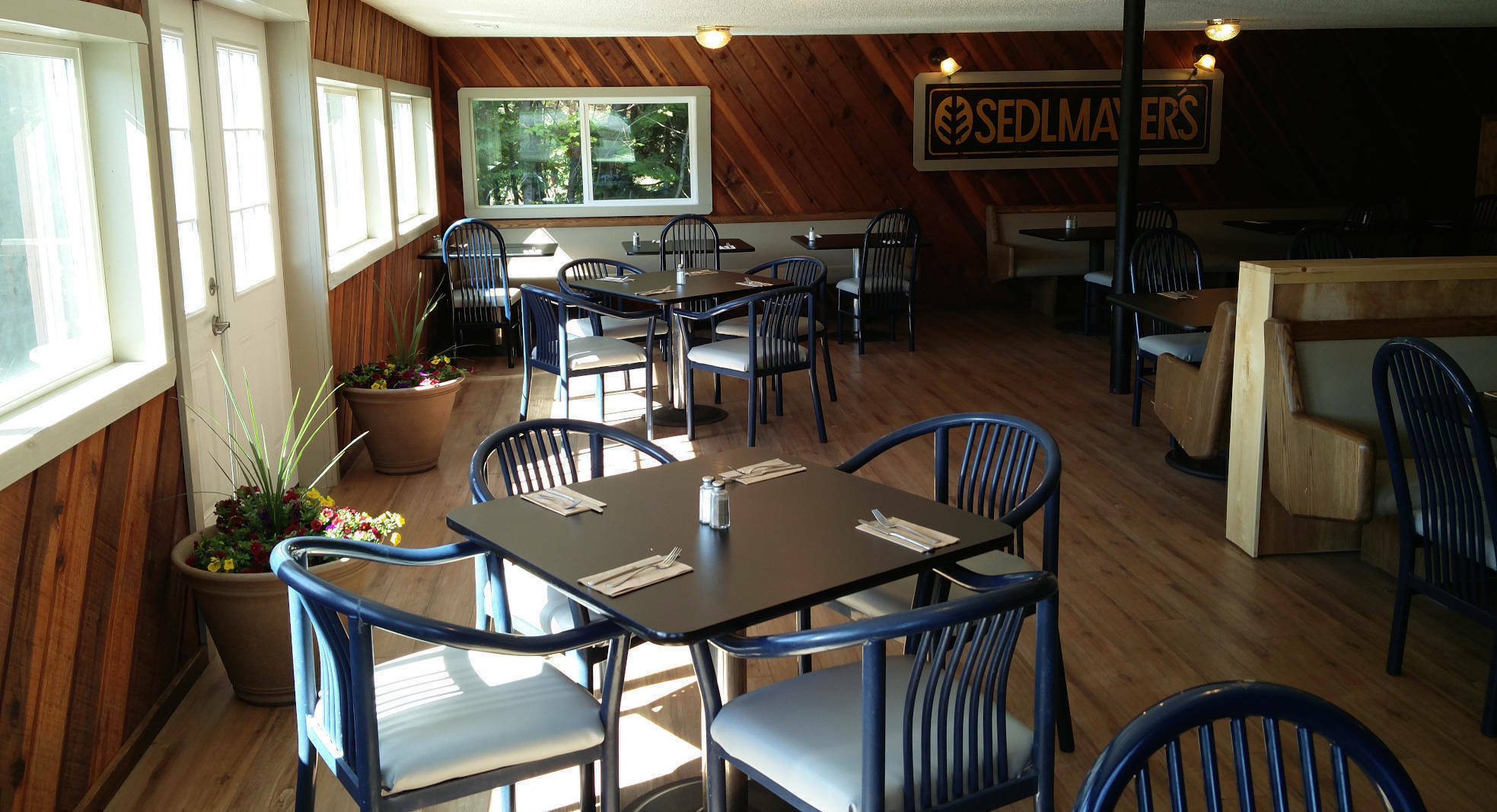 RESTAURANT
Relaxed Dining & Bar
Sedlmayer's Resort is more than just an RV destination, it's also the home of Sedlmayer's Restaurant; a popular place to eat with campers and locals alike thanks to it's splendid view of the lake, waterfront deck, friendly staff and it's good food.
Hours
Monday through Wednesday
Closed
Thursday & Friday
From 4pm to 8pm
Saturday & Sunday
From noon to 8pm
Menu
Lunch & Dinner Menu

Please check options and prices in the restaurant before ordering, as there may be discrepancies.
To make a table reservation, please call the restaurant on…
(208) 819-4370
Events
Thanksgiving Meal
We will be serving Thanksgiving Dinner again this year, that'll be November 24th.
See the Thanksgiving page for more information.
Monthly Pairing Meals
During the off season we host monthly pairing meals.
You'll enjoy a multi-course meal where each dish is paired to a different drink, usually all of a certain type, such as whiskey, beer, wine, cider, saki, etc, or sometimes we mix it up and pair a variety of drinks with a style of food.
December 14th will be our third pairing meal of the season. We have chosen a selection of Latin American dishes to pair with Tequilas and Tequila based cocktails. For the full details of the menu see the registration page.
Live Music
Live music has finished for 2022. We're booking acts for the summer of 2023 now.
7712 W Spirit Lake Road
Spirit Lake, ID 83869
+1 (208) 819-4370
Give us a call or send us an email, we endeavour to answer all enquiries within 24 hours.