December 26th, 2020 - Christmas Dinner by Colin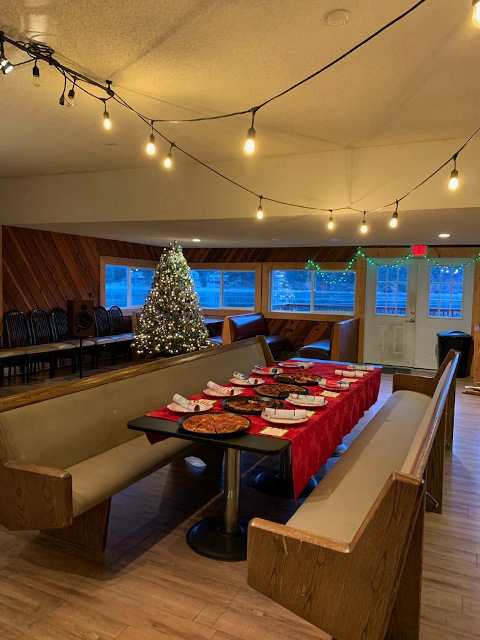 Given that we have a restaurant at our disposal we decided to make use of it.
We arranged a couple of the new pews and some tables, setup a stereo to play the Christmas music, erected the Christmas tree that we found in the basement of the Big House, and finally strung up some lights.
Cat from the Linger Longer tavern provided us some of her excellent pizza's, which we had fun cooking in the pizza ovens, and Mandi found some Christmas crackers left over from last year.
With the wood stove roaring, the Christmas music playing, and our stomachs full of pizza, we played a fun game Mandi's aunt brought to round off the night.
All-in-all we had a lovely, cosy first Sedlmayer's Christmas. If all goes to plan, next year we'll be open for business with a proper Christmas party.