December 21st, 2020 - Helping Dad With the Security Cameras by Daisy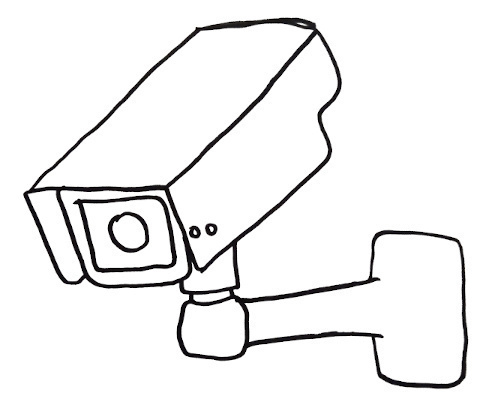 When my dad asked me to help him with the security cameras I was so exited! It would be like I was one of the people in the book I was reading at the time, sitting in front of the screen watching for thieves.
It wasn't as interesting as I'd anticipated. He handed me a walky-talky and walked to the first camera, leaving me in his office waiting for him to OK my unplugging of some wires until he told me I'd unplugged the right one, then I waited for what the camera was recording to appear on the screen and move onto the next one.
It was a pretty boring process, but at least afterward I got to walk around the restaurant knowing that every weird or silly thing I do is being recorded! I'm not sure if that is actually good but I'm trying to be positive. (I do not know if that is actually how security cameras work, so I might be wrong.)