December 14th, 2020 - The Security Alarm Works by Colin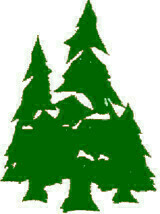 When you find a mysterious little white, plastic box on the windowsill, that looks a little like a door bell but with no button you wonder what it's for. You can see a battery inside. What is it? Lets open it up and look for clues.
BEEP, BEEP, BEEP, BEEP, BEEP,.... goes the security alarm as soon as I have it open. Hmm, I guess it's some kind of security sensor. I have no idea how to shut off the alarm, I didn't even know it was working.
As I'm trying to call the number on the Evergreen Security box on the wall in my office, the office landline starts ringing. It's Evergreen calling to see if there's a problem. Thankfully they're a local company staffed with real people, not just agents who mindlessly follow the instructions on their screens. The lady very quickly got me connected with Eric, one of their technicians, who talked me through silencing the alarm, and then got their system updated with my details.
A few days later Eric came by Sedlmayer's to update the security system with a new code for me, and show me how to use it. The box I had opened was a door sensor that had been removed from one of the entryways, I had already figured that out and put it back by the time Eric came by.